Franz Fromm: The collector
In 1905, the wine merchant Franz Fromm (1854-1941), who was born in Prussia and lived in Barcelona, went for health reasons to Merano for the first time. His wife Luisa Hilliger (1865-1904) had died the previous year and so he spent the winter season together with his four children in the spa town. The family liked the cosmopolitan town by the river Passer so much they came back winter after winter – until they finally stayed forever.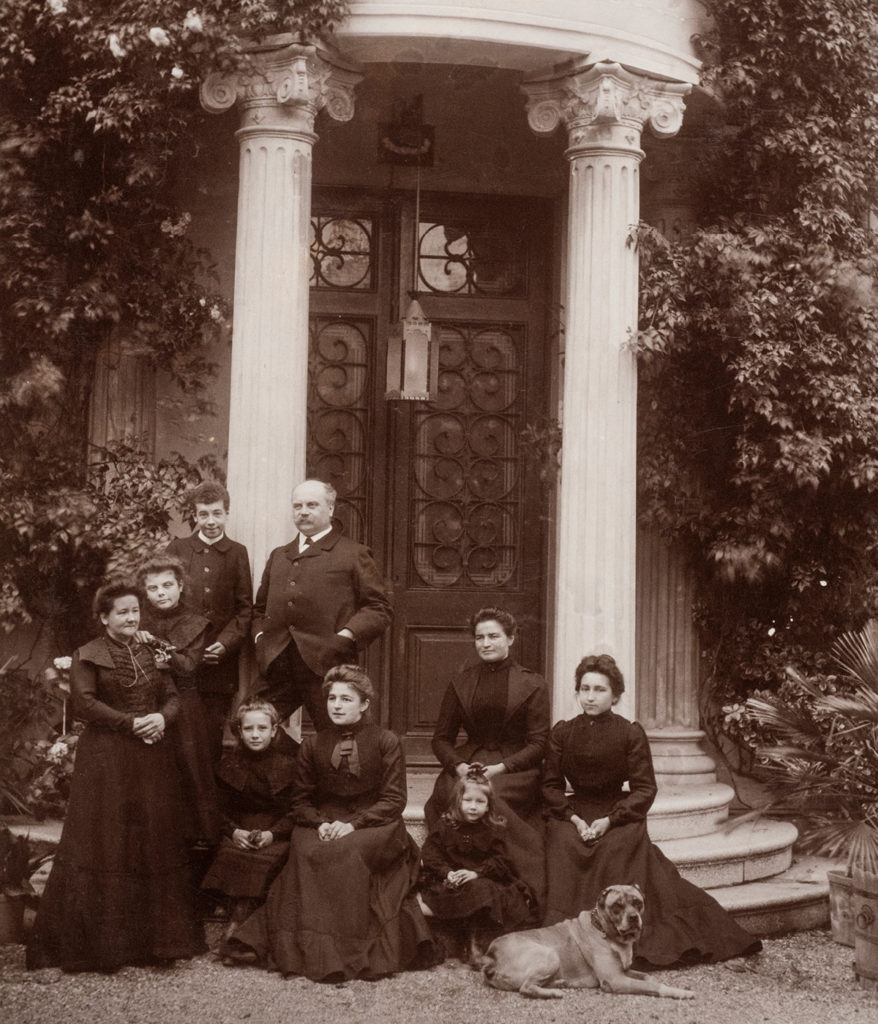 Family Fromm on the promenade in Merano (c. 1905)

Paco, Zoila, Jorge and Luisa Fromm in the snow in Merano (c. 1906)

Luisa and Paco Fromm on the veranda of Villa Hellbrunn eating the famous Merano grapes (c. 1906)
During the first seventeen years family Fromm moved, together with their governesses Paula Litzinger (1892-1939) and Zora Vipauc (1884-1966) and various servants, from villa to villa and from castle to castle. In 1921, Franz Fromm finally bought Villa Freischütz in Merano/Obermais, built in the traditional local style ('Heimatschutzstil') and situated in a spacious park. Here, he found a permanent home not only for himself and his family but also for his treasured collection of fine arts and crafts.
Luisa, Paco and Zoila with Paula and Zora (1924)

Paco in front of the Villa Freischütz (c. 1930)
Rosamaria Navarini: The founder of the museum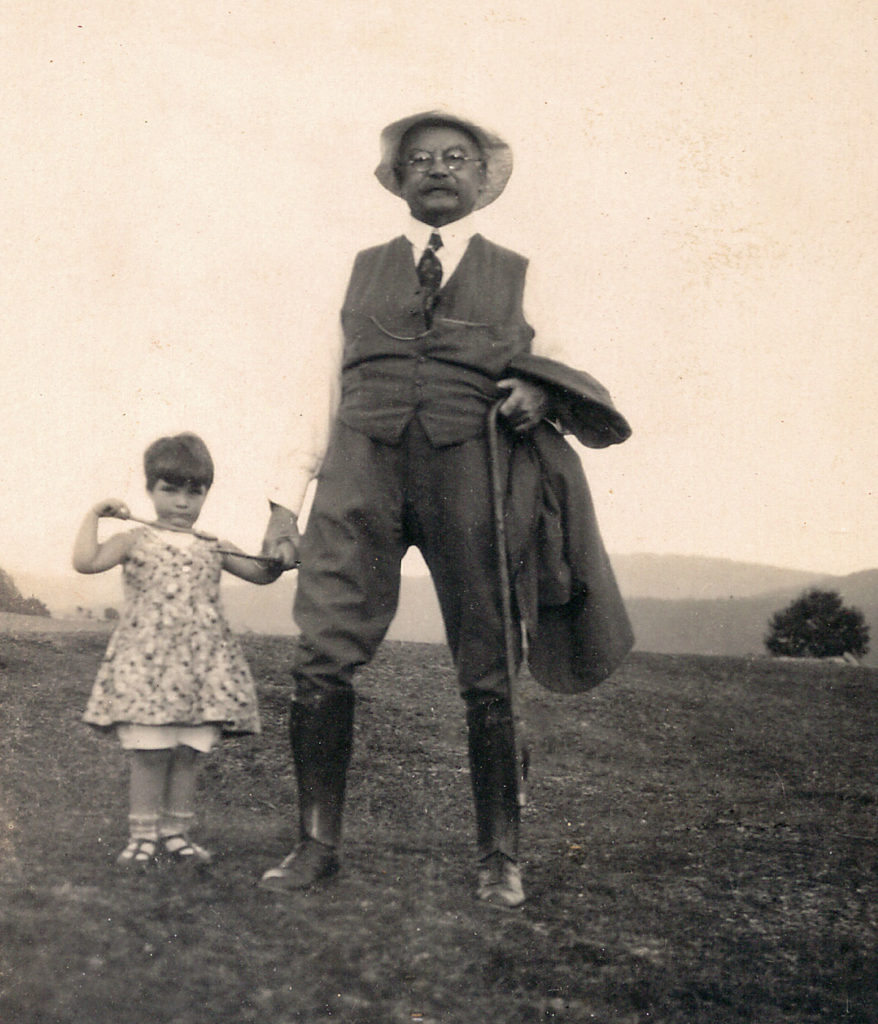 Thanks to Franz Fromm's grandchild Rosamaria Navarini (1926-2013) the collection was preserved. She spent almost all her life in Villa Freischütz herself. In her testament she decreed that her grandfather's treasures should be made accessible to the public in a museum in Villa Freischütz. For this reason she established the foundation Navarini-Ugarte. Since 2013 the members of the foundation board work towards fulfilling Rosamaria Navarini's will.